Pediatrics
A child's development at an early age influences their entire life. One critical factor is determining sufficient infant feeding (whether breast fed or formula). Information on the baby's weight, length and the related percentile curves must be obtained with great accuracy and precision and documented digitally with as little effort as possible. These procedures are simplified by digital, wireless scales that transmit measurements directly to a seca wireless printer or via the software seca emr flash 101 to an Electronic Medical Record (EMR) system.
Baby scale with extra large weighing tray
Product Details
Graduation
5 g < 10 kg > 10 g
0.2 oz < 22 lbs > 0.5 oz
Product width
24.4 inch
620 mm
Product height
7.5 inch
190 mm
Product depth
14.1 inch
358 mm
Our Recommendation
Restless baby? Not a problem!
The seca 374 digital baby scale with wireless transmission is the ideal scale for weighing in pediatrics. With the optional measuring rod seca 233, a nurse can weigh and measure in one simple step!

Equipped with the damping function specially developed by seca, the scale displays precise results even when baby is fidgety. This function can be set at three levels. Weak damping is used when a newborn is weighed while the strong damping is preferred for a more active child of about two years of age.

Measurements are automatically transmitted wirelessly to a seca wireless printer or, via the software seca emr flash 101 to an Electronic Medical Record (EMR) system.

For convenient weighing of the infant before and after breastfeeding, the mobile scale can be taken to the patient's room on the cart seca 403 or seca 402 and the Breast-Milk-Intake Function (BMIF) with three memory slots can be used. At the press of a key, the seca 374 calculates the exact amount of breast milk consumed.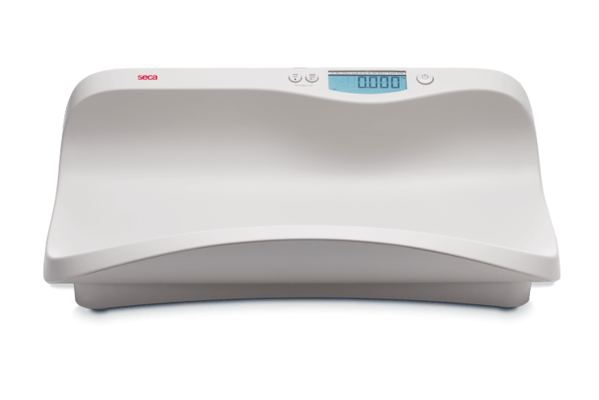 Infantometer for measuring babies and toddlers
Product Details
Product width
43.5 inch
1,105 mm
Product height
6.5 inch
165 mm
Product depth
15.8 inch
402 mm
Our Recommendation
Stable construction as basis for precise measuring.
The infantometer seca 416 is the ideal addition for the daily weighing and measuring of babies in the nursery.

Its wedged shape automatically puts the baby in the correct measurement position. The head is placed so that it touches the fixed headpiece and the eye-ear line is at a 90-degree angle to the weighing tray. When the hips touch the tray, the legs are extended and the baby's soles make contact with the movable foot positioner, the reproducible length of the baby shows in the scale window.

With this data the child's development can be correctly interpreted with the help of percentile curves.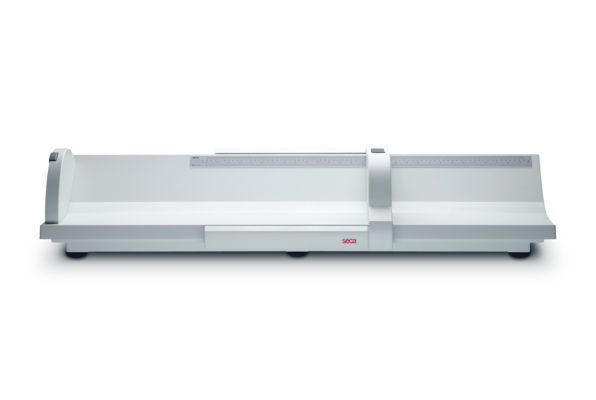 Medical PC software for diagnostic assistance
Product Details
Interfaces
For usage in combination with seca medical devices USB port 2.0 or serial interface ( RS-232)
Screen
1,024 x 768, High Color (16-bit), 32-bit (recommended)
Supported operating system
Windows (R) 10
Windows (R) 7 (SP1)
Windows (R) 8
Windows (R) 8.1
Windows (R) Server 2008
Windows (R) Server 2012
Windows (R) Server 2012 R2
Windows (R) Vista (SP1, SP2)
Windows Server 2008 R2
Processor
1.2 GHz or higher
Hard disk space
minimum 1 GB
Additional hardware
DVD drive
Our Recommendation
Simple and fast – all results captured in one step.
At the press of a key the seca analytics 115 PC software receives wireless transmission of weight and height data and stores the results in patient files.

Automatically generated percentile curves can be reviewed at any time and tracked to show their development. The data can also be configured and printed as specified by the user.