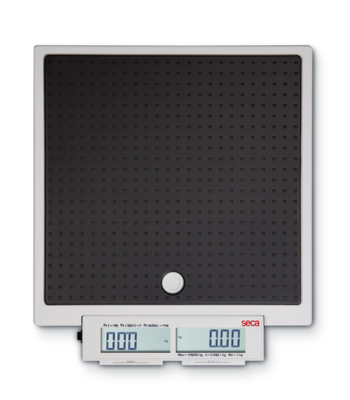 seca
874
Product Number

874 1321 009
Flat scale with foot switches and double display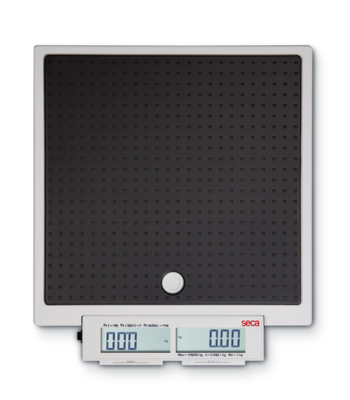 $
$ 321.00
Plus delivery costsShipping Costs
Above $ 100 order value: ‎$ 0
Below $ 100‎ order value: ‎$ 5
Order today, ships within 24 hours!
Quick Overview
Key-Technical Data
Product width
12.6 inch
321 mm
Product height
2.4 inch
60 mm
Product depth
14.2 inch
361 mm
Graduation
50 g < 150 kg > 100 g
0.1 lbs < 330 lbs > 0.2 lbs
Description
Product Properties
Double display lets the doctor and patient read simultaneously
Reliable and durable: seca quality that pays off
May be used standing up thanks to the foot switches
Can weigh 10,000 times with a single set of batteries
Mother+child function to weigh toddlers
The scale that thinks of people.
The seca 874 can do everything that a scale in mobile use should do and more. It is light, extremely robust, easy to operate, provides precise measurements in any level of humidity and has a long battery life. When conducting one examination after the other, there's no need to bend over repeatedly, thanks to the push button that can be turned on and off with a toe tap. The double display lets the patient and medical personnel read the results from two different aspects at the same time. Thanks to the 2 in 1 button, the scale can weigh a child held in its parent's arms.
Key-Technical Data
Product width
12.6 inch
321 mm
Product height
2.4 inch
60 mm
Product depth
14.2 inch
361 mm
Graduation
50 g < 150 kg > 100 g
0.1 lbs < 330 lbs > 0.2 lbs
Technical Data
Technical Data
Platform width
11.3 inch
288 mm
Platform height
2.4 inch
60 mm
Platform depth
11.0 inch
280 mm
Product width
12.6 inch
321 mm
Product height
2.4 inch
60 mm
Product depth
14.2 inch
361 mm
Graduation
50 g < 150 kg > 100 g
0.1 lbs < 330 lbs > 0.2 lbs
Batteries, quantity and type
6 X AA
Functions and Properties
Auto-HOLD
Automatic switch-off
Mobile use
Mother+child function
lbs/kg switch-over
Accessories