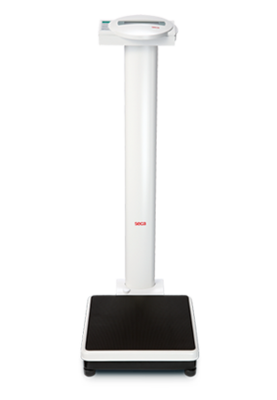 seca
769
Product Number

769 1321 004
Digital column scale with BMI function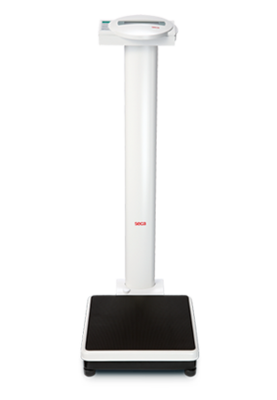 $
$ 349.00
Plus delivery costsShipping Costs
Above $ 100 order value: ‎$ 0
Below $ 100‎ order value: ‎$ 5
Order today, ships within 24 hours!
Quick Overview
Key-Technical Data
Product width
11.6 inch
294 mm
Product height
32.7 inch
831 mm
Product depth
16.4 inch
417 mm
Description
Product Properties
Particularly robust and compact column scale
Includes BMI function, TARE and HOLD
Robust weighing platform made of steel
Easily movable with transport wheels
Can be powered with batteries for mobile use or a power adapter for stationary use
Expandable to measuring station with an optional height measuring rod
Convenient operation thanks to hip-high column
Thanks to its robust construction made of steel and aluminum, the seca 769 is particularly durable and perfectly suited to the high demands of hospitals, medical practices and medical facilities. Thanks to the column, the display is exactly the right height for easy reading and operation. Thanks to its heavy-duty transport castors, it can be moved quickly to another location.
Key-Technical Data
Product width
11.6 inch
294 mm
Product height
32.7 inch
831 mm
Product depth
16.4 inch
417 mm
Technical Data
Technical Data
Power supply
Batteries
Power adapter (optional)
Batteries, quantity and type
6 X AA
Options
Without measuring rod
Product width
11.6 inch
294 mm
Product height
32.7 inch
831 mm
Product depth
16.4 inch
417 mm
Platform width
10.7 inch
272 mm
Platform height
3.0 inch
75 mm
Platform depth
11.0 inch
280 mm
Functions and Properties
TARE
HOLD
Automatic switch-off
lbs/kg/sts switch-over
BMI
Accessories