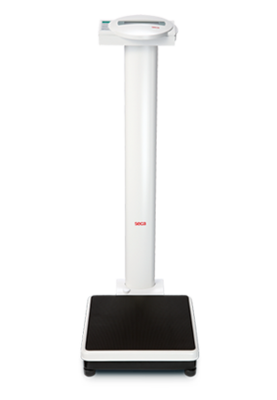 seca
769
Product Number

769 1321 004
Digital column scale with BMI function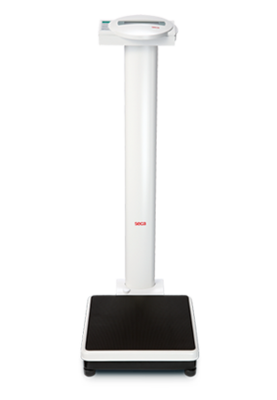 $
$ 277.00
Plus delivery costsShipping Costs
Above $ 100 order value: ‎$ 0
Below $ 100‎ order value: ‎$ 5
Order today, ships within 24 hours!
Quick Overview
Key-Technical Data
Product width
11.6 inch
294 mm
Product height
32.7 inch
831 mm
Product depth
16.4 inch
417 mm
Description
Product Properties
Site-independent as battery operated.
Easy to transport.
Cost-effective and low-maintenance due to low power consumption.
The intelligent solution for flexible use.
Versatile, low-maintenance and site-independent with economic battery operation. The seca 769 is equipped with several intelligent functions. For example, the BMI function permits a reliable evaluation of the nutritional condition. With the slip resistant base and anti-tip column design, users can be safely measured and weighed. With its transport castors, the column scale is also easy to transport.
Key-Technical Data
Product width
11.6 inch
294 mm
Product height
32.7 inch
831 mm
Product depth
16.4 inch
417 mm
Technical Data
Technical Data
Options
Without measuring rod
Platform width
10.7 inch
272 mm
Platform height
3.0 inch
75 mm
Platform depth
11.0 inch
280 mm
Product width
11.6 inch
294 mm
Product height
32.7 inch
831 mm
Product depth
16.4 inch
417 mm
Power supply
Batteries
Optional power adapter
Batteries, quantity and type
6 X AA
Functions and Properties
Automatic switch-off
BMI
HOLD
TARE
Transport castors
kg/lbs/sts switch-over
kg/lbs switch-over
Accessories