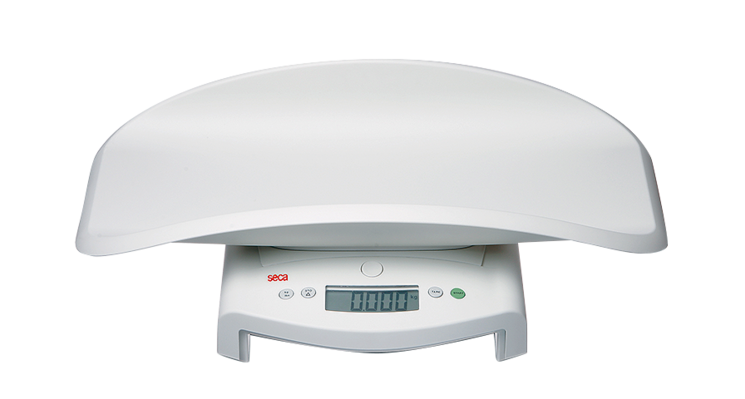 seca
354
Product Number

354 1317 004
2-in-1 mobile baby scale and flat scale for toddlers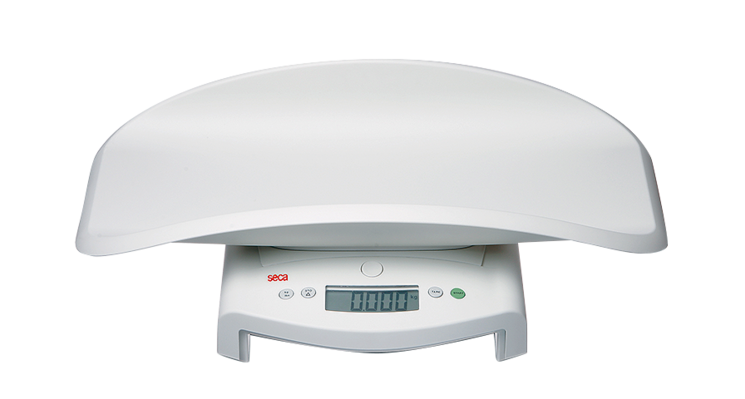 $
$ 199.00
Plus delivery costsShipping Costs
Above $ 100 order value: ‎$ 0
Below $ 100‎ order value: ‎$ 5
Order today, ships within 24 hours!
Quick Overview
Key-Technical Data
Product width
21.7 inch
552 mm
Product height
6.1 inch
156 mm
Product depth
13.1 inch
332 mm
Graduation
5 g < 10 kg > 10 g
0.2 oz < 22 lbs > 0.5 oz
Description
Product Properties
Weigh babies lying down and toddlers standing up
Easily detach the weighing tray from the base to use as a flat scale
Compact, robust and lightweight: ideal for mobile use
High-quality baby scale with calibration approval at an economical price
Wide range of functions: TARE, HOLD and Breast-Milk-Intake-Function (BMIF)
Digital baby scale with fine graduation, also usable as flat scale for children
Two scales in one: the seca 354 baby scale with a comfortable weighing tray and a fine graduation of 0.2 oz. In no time at all, it can be converted into a floor scale for children with a capacity of 44 lbs. The weighing tray and the base which serves as the floor scale are securely locked together, thus ensuring that the baby can be weighed absolutely safely. A further advantage ofthe scale is its Breast-Milk-Intake-Function which determines how much milk the baby has consumed. The robust but lightweight scale is easy to transport; self-explanatory buttons make it easy to operate.
Key-Technical Data
Product width
21.7 inch
552 mm
Product height
6.1 inch
156 mm
Product depth
13.1 inch
332 mm
Graduation
5 g < 10 kg > 10 g
0.2 oz < 22 lbs > 0.5 oz
Technical Data
Technical Data
Platform width
11.0 inch
280 mm
Platform height
2.6 inch
65 mm
Platform depth
9.3 inch
235 mm
Product width
21.7 inch
552 mm
Product height
6.1 inch
156 mm
Product depth
13.1 inch
332 mm
Graduation
5 g < 10 kg > 10 g
0.2 oz < 22 lbs > 0.5 oz
Batteries, quantity and type
4 X AA
Tray width
20.7 inch
525 mm
Functions and Properties
Removable tray
Auto-HOLD
Automatic switch-off
BMIF
Mobile use
TARE
lbs/kg switch-over
Accessories