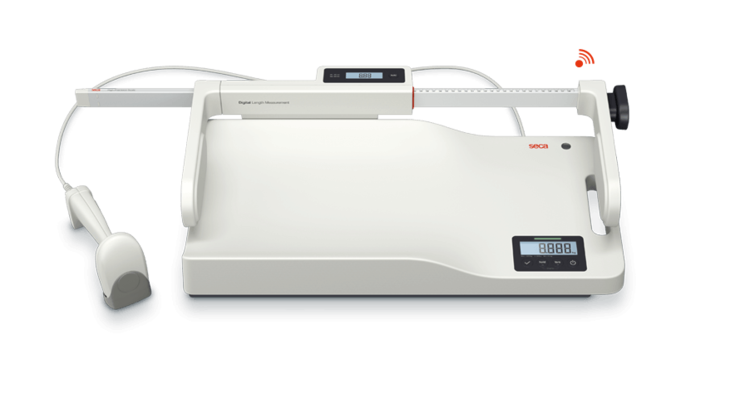 seca
333 i
Product Number

333 7321 009
EMR ready baby scale with Wi-Fi function.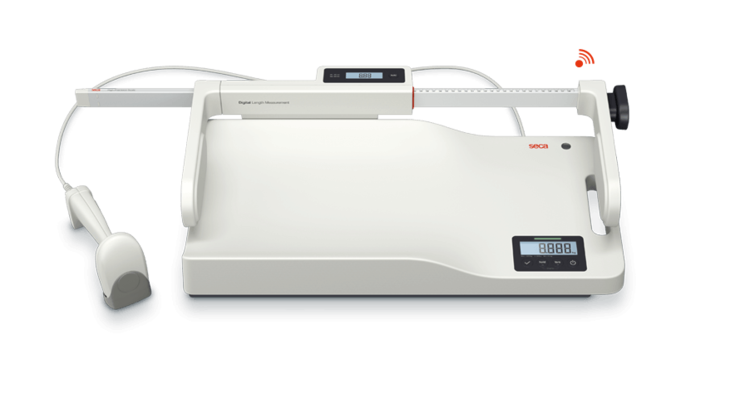 Available from April 2018
Quick Overview
Key-Technical Data
Product width
25.6 inch
650 mm
Product height
4.3 inch
110 mm
Product depth
12.1 inch
308 mm
Scope of Delivery
6 x AA batteries
Power adapter
Description
Product Properties
Completely EMR ready with Wi-Fi technology
Flat cradle.
Highly legible, illuminated LCD display
USB port to connect barcode scanner for patient identification
Optional digital measuring rod seca 234 or analog measuring rod seca 232 n
Fully integrated weighing and measuring prevents errors.
The seca 333 i is a reliable baby scale of proven high quality. Its ultra-modern equipment with Wi-Fi, a digital measuring rod and the option for user and patient identification make the scale ready for immediate integration. When height and weight are simply transmitted to the EMR, workflows are made more efficient. The scale's own light weight and integrated handle round off this product. The availability of the Integration Services can vary depending on the project. Please contact us to plan your integration project.
Key-Technical Data
Product width
25.6 inch
650 mm
Product height
4.3 inch
110 mm
Product depth
12.1 inch
308 mm
Scope of Delivery
6 x AA batteries
Power adapter
Technical Data
Technical Data
Product width
25.6 inch
650 mm
Product height
4.3 inch
110 mm
Product depth
12.1 inch
308 mm
Ports
USB bar code scanner
WLAN
Power supply
Batteries
Power adapter
Batteries, quantity and type
6 X AA
Tray width
25.4 inch
645 mm
Tray depth
11.4 inch
290 mm
Functions and Properties
EMR ready
WLAN
Acoustic signals can be activated
Auto-HOLD
PRINT/Auto-PRINT
SEND/Auto-SEND
Automatic switch-off
Automatic weighing range switch-over
Confirm button
Breast/Milk Intake Function
Adjustable damping
HOLD
Mobile use
RESET
TARE
Accessories