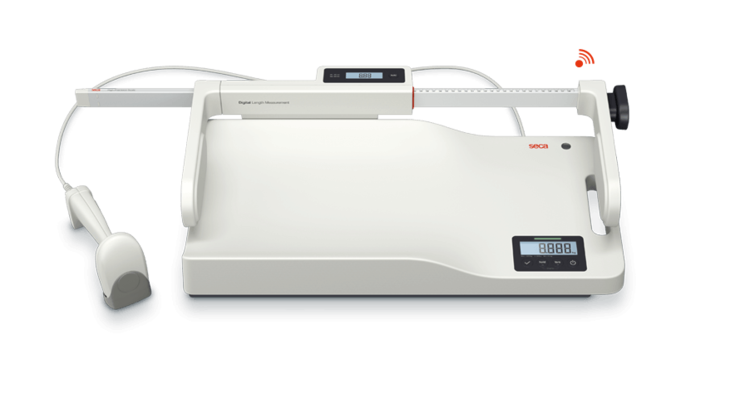 seca
333 i
Product Number

333 7321 009
EMR-validated baby scale with Wi-Fi function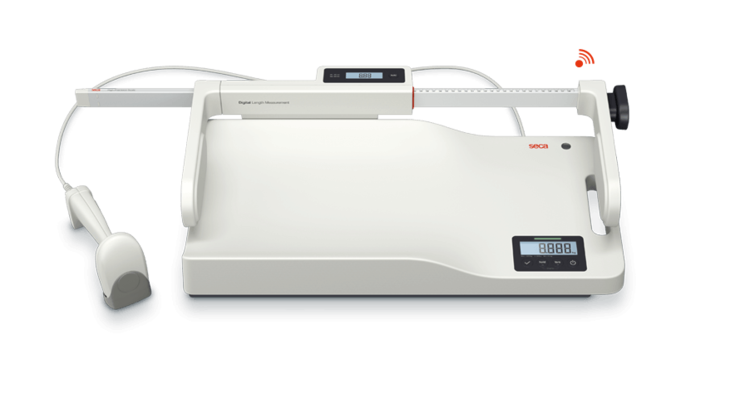 $
$ 925.00
Plus delivery costsShipping Costs
Above $ 100 order value: ‎$ 0
Below $ 100‎ order value: ‎$ 5
Order today, ships within 24 hours!
Quick Overview
Key-Technical Data
Product width
25.6 inch
650 mm
Product height
4.3 inch
110 mm
Product depth
12.1 inch
308 mm
Scope of Delivery
6 x AA batteries
Power adapter
Description
Product Properties
EMR-validated via Wi-Fi: transmit measured data directly to an electronic medical record (EMR) system
USB port for barcode scanner for user and patient identification
Optional with digital measuring rod seca 234 or analog measuring rod seca 232 n
Damping system for fast weighing
Easy-to-read, backlit LCD display
Safe transmission of measured data – without pen, without detour, without error
The potential of a networked hospital can be seen with the seca 333 i. The baby scale sends height and weight to the digital patient file (EMR) and enables identification of patients and users via an additional USB barcode scanner. The advantages are improved efficiency and a higher level of process reliability. Transmission errors are thus excluded, workload is reduced for staff and there is more time for the care of the small patients.
Key-Technical Data
Product width
25.6 inch
650 mm
Product height
4.3 inch
110 mm
Product depth
12.1 inch
308 mm
Scope of Delivery
6 x AA batteries
Power adapter
Technical Data
Technical Data
Power supply
Batteries
Power adapter
Batteries, quantity and type
6 X AA
SEND/Auto-SEND
configurable via seca software
Interfaces
USB for barcode scanner
Wi-Fi
Product width
25.6 inch
650 mm
Product height
4.3 inch
110 mm
Product depth
12.1 inch
308 mm
Tray width
25.4 inch
645 mm
Tray depth
11.4 inch
290 mm
Functions and Properties
TARE
HOLD
Auto-HOLD
RESET
Automatic switch-off
lbs/kg switch-over
lbs/kg switch-over lock
Adjustable damping
BMIF
User-defined zero setting
SEND/Auto-SEND
Wi-Fi
Confirm button
Acoustic signals can be activated
Accessories