Too much baby fat is unhealthy
In many developed countries, every tenth newborn weighs more than 9 lbs 15 oz and suffers from fetal macrosomia. This is a medical condition when a new born baby has disproportionally large body parts or organs which could potentially injure the baby during birth or increase their risk of becoming obese or developing Type 2 diabetes in the future. Babies with overweight mothers or mothers with gestational diabetes are more likely to develop fetal macrosomia because they receive too much glucose and produce too much insulin which results in the development of fatty tissue.
The baby's elevated insulin production causes a region of the brain responsible for feelings of fullness to not completely develop. Consequently, the individual's will face frequent hunger pangs throughout their life which increase their risk of diabetes and obesity. It's difficult to diagnose fetal macrosomia in the womb because conclusions about the fetal's weight cannot be made from an ultrasound image. To receive a more reliable diagnosis besides regular weight measurements, the mother's girth and symphysis fundal height are essential.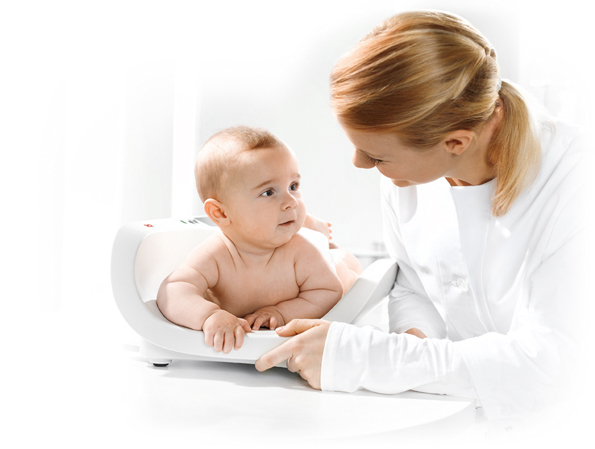 Today in many western industrialized countries, every tenth newborn suffers from fetal macrosomia.
Indications of fetal macrosomia include a mother's girth of more than 43 inches and a symphysis fundal height of more than 15 3/4 inches in the 40th week of pregnancy.