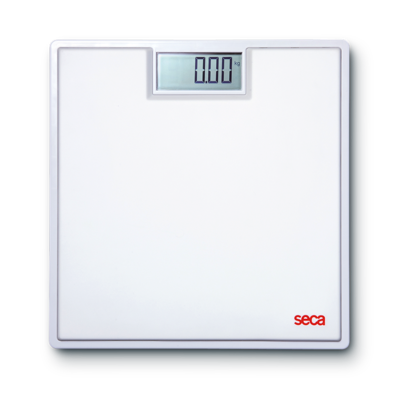 seca
803
Product Number

803 1320 009
Digital flat scale for individual patient use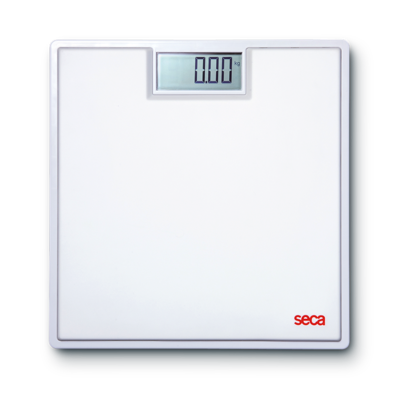 $
$ 66.00
Plus delivery costsShipping Costs
Above $ 100 order value: ‎$ 0
Below $ 100‎ order value: ‎$ 5
Order today, ships within 24 hours!
Quick Overview
Key-Technical Data
Product width
12.4 inch
316 mm
Product height
1.5 inch
37 mm
Product depth
12.8 inch
326 mm
Description
Product Properties
Two-component rubber coating for pleasant footing.
Four stable rubber feet for a safe standing.
1.1 inch LCD figures for easy reading.
The rediscovery of substance.
The classic, clean line of the basic model turns heads and the high-quality rubber coating feels good to the touch. It's also pleasantly easy to read the weights in the display because the large LCD figures.
Optionally available in black or white.
Key-Technical Data
Product width
12.4 inch
316 mm
Product height
1.5 inch
37 mm
Product depth
12.8 inch
326 mm
Technical Data
Technical Data
Platform width
11.6 inch
295 mm
Platform height
1.4 inch
35 mm
Platform depth
12.0 inch
305 mm
Product width
12.4 inch
316 mm
Product height
1.5 inch
37 mm
Product depth
12.8 inch
326 mm
Batteries, quantity and type
4 X AAA
Functions and Properties
Auto-HOLD
Automatic switch-off
Tap-on automatic switch-on
kg/lbs/sts switch-over
kg/lbs switch-over
Accessories