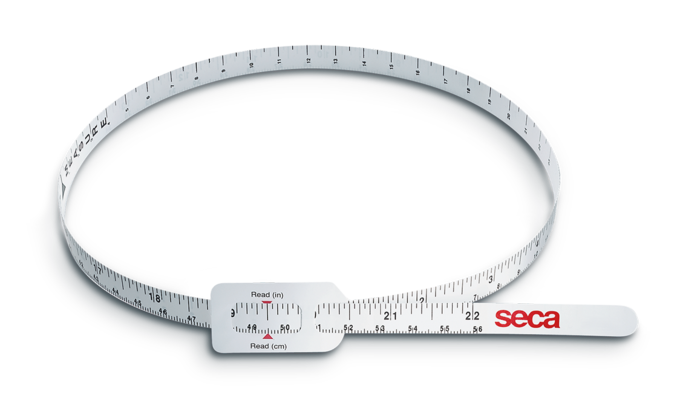 seca
212
Product Number

212 1817 009
Measuring tape for head circumference of babies and toddlers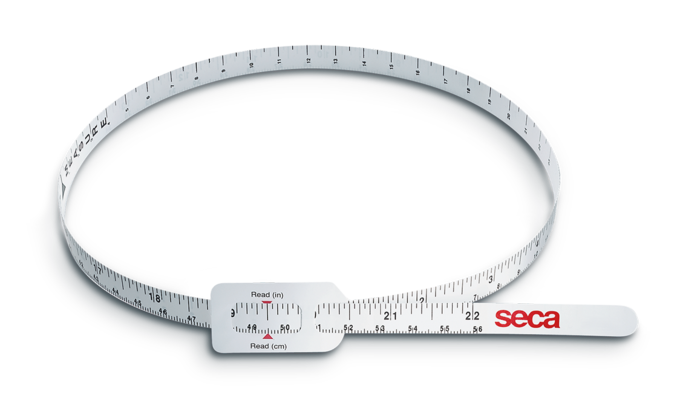 $
$ 139.78
Plus delivery costsShipping Costs
Above $ 100 order value: ‎$ 0
Below $ 100‎ order value: ‎$ 5
Order today, ships within 24 hours!
Quick Overview
Key-Technical Data
Measuring range measuring rod
1 - 23 inch
3 - 59 cm
Graduation measuring rod
1/16 inch
1 mm
Dimensions (WxHxD)
1.0 x 0.01 x 26.1 inch
25 x 0.2 x 663 mm
Description
Product Properties
Hygienic disposable measuring tape of non-stretch Teflon material.
Double function: head circumference with the front side of the tape and facial symmetry with the rear side.
Easy-to-read, color-coded precise results.
Practical dispenser (content: 15 tapes).
Scale from 1 to 23 inch / 3 to 59 cm.
Head circumference/Facial symmetry measuring tapes for infants and toddlers – package of 15 tapes
The measuring tape is made of non-stretch Teflon synthetic material and measures both the head circumference (front side) and the symmetry of the face (reverse side). A practical dispenser (containing 15 tapes) ensures that they are stored safely.
Key-Technical Data
Measuring range measuring rod
1 - 23 inch
3 - 59 cm
Graduation measuring rod
1/16 inch
1 mm
Dimensions (WxHxD)
1.0 x 0.01 x 26.1 inch
25 x 0.2 x 663 mm
Technical Data
Technical Data
Measuring range measuring rod
1 - 23 inch
3 - 59 cm
Graduation measuring rod
1/16 inch
1 mm
Dimensions (WxHxD)
1.0 x 0.01 x 26.1 inch
25 x 0.2 x 663 mm
Dimensions dispenser (WxHxD)
5.5 x 5.7 x 1.2 inch
140 x 145 x 30 mm
Functions and Properties
Fine, high-contrast printed dial
Mobile use
Accessories