What is the correct way to measure a baby?
The exact measurement of a baby's length or a small child's height is important for early diagnosis of growth disorders. There are more than 450 types of growth challenges that must be detected early on. Furthermore, measurements provide essential information about the patient's health and nutritional status.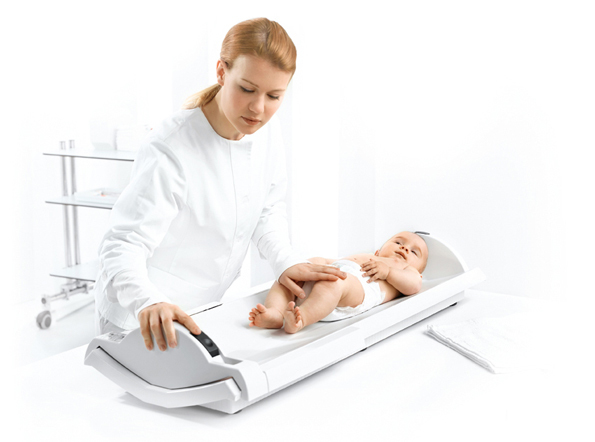 Children are measured while lying down until they are two years old.
It's best to have two individuals take the measurement.
The child should lie flat on his/her back.
The child's head should be placed in the center of the head positioner.
The child's legs should be fully extended.
The child's toes should be pointed up.
Lock the foot positioner into place.