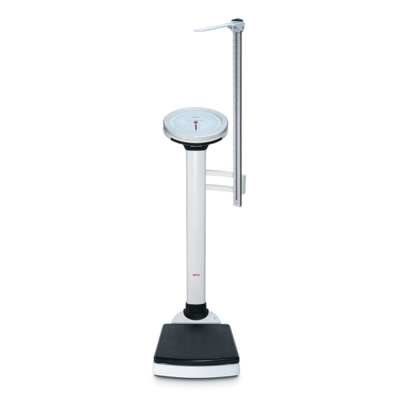 seca
755
Product Number

755 1321 998
Mechanical column scale with BMI display and evaluation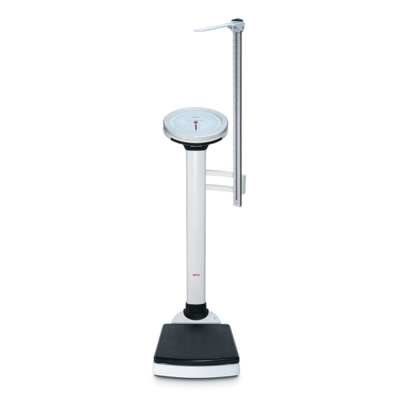 $
$ 410.00
Plus delivery costsShipping Costs
Above $ 100 order value: ‎$ 0
Below $ 100‎ order value: ‎$ 5
Order today, ships within 24 hours!
Quick Overview
Key-Technical Data
Net weight
39.9 lbs
18.1 kg
Product width
14.2 inch
360 mm
Product height
39.4 inch
1,000 mm
Product depth
24.7 inch
628 mm
Description
Product Properties
Fast and easy BMI determination
Simultaneous evaluation of nutritional status
Clear circular scale and low platform
The intelligent all-round solution.
The seca 755 is one of the first mechanical column scales which displays both weight and BMI. Once a patient's weight has been determined, it is easy to locate the BMI range displayed in contrasting colors and categorized by underweight, normal, overweight and obesity. With the slip resistant base and anti-tip column design, patients can be safely measured and weighed.
Key-Technical Data
Net weight
39.9 lbs
18.1 kg
Product width
14.2 inch
360 mm
Product height
39.4 inch
1,000 mm
Product depth
24.7 inch
628 mm
Technical Data
Technical Data
Net weight
39.9 lbs
18.1 kg
Measuring range
60 - 200 cm
24 - 78 inch
Platform width
13.2 inch
335 mm
Platform height
3.1 inch
80 mm
Platform depth
13.6 inch
345 mm
Product width
14.2 inch
360 mm
Product height
39.4 inch
1,000 mm
Product depth
24.7 inch
628 mm
Graduation measuring range
1 mm
1/8 inch
Functions and Properties
Auto-BMI
Extra rugged
Reset-to-zero function
Transport wheels
Accessories