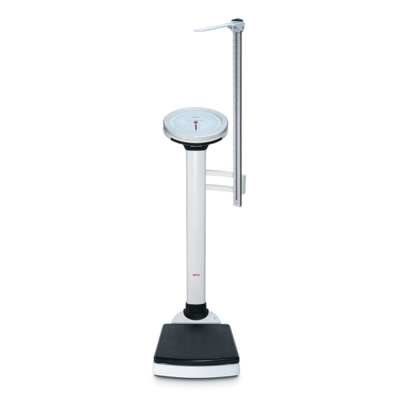 seca
755
Product Number

755 1321 998
Mechanical column scale with BMI display and evaluation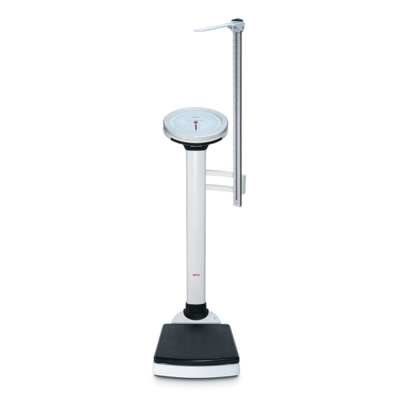 $
$ 495.00
Plus delivery costsShipping Costs
Above $ 100 order value: ‎$ 0
Below $ 100‎ order value: ‎$ 5
Order today, ships within 24 hours!
Quick Overview
Key-Technical Data
Net weight
39.9 lbs
18.1 kg
Product width
14.2 inch
360 mm
Product height
39.4 inch
1,000 mm
Product depth
24.7 inch
628 mm
Description
Product Properties
Fast and easy BMI determination
Simultaneous evaluation of nutritional status
Clear circular scale and low platform
Robust steel construction, high-quality and durable
Corrosion resistant inside and outside: Moisture is not a problem
Non-slip tread surface thanks to rubber pad
Always ready for use without power connection or batteries
Fast and easy BMI determination and measurement
This column scale with circular pointer can do something that other mechanical scales cannot: It determines the Body Mass Index (BMI) directly during weighing, the measurement of individual nutritional status recognized by the World Health Organization. With the seca 220 measuring rod upgrade, it even becomes a complete BMI station. It is thus well prepared, especially for use by doctors and nurses in hospitals and medical practices.
Key-Technical Data
Net weight
39.9 lbs
18.1 kg
Product width
14.2 inch
360 mm
Product height
39.4 inch
1,000 mm
Product depth
24.7 inch
628 mm
Technical Data
Technical Data
Net weight
39.9 lbs
18.1 kg
Product width
14.2 inch
360 mm
Product height
39.4 inch
1,000 mm
Product depth
24.7 inch
628 mm
Platform width
13.2 inch
335 mm
Platform height
3.1 inch
80 mm
Platform depth
13.6 inch
345 mm
Measuring range
60 - 200 cm
24 - 78 inch
Graduation measuring range
1 mm
1/8 inch
Functions and Properties
BMI
Reset-to-zero function