Recommendation Long-Term Care
Many patients in nursing homes are at risk of malnutrition and their muscle mass begins to decline as they age. Patients with impaired physical functions due to aging or surgery faces a greater chance of falling which will increase the need for physical rehabilitation. To prevent malnutrition, patients must be weighed regularly. Hence the perfect solution to use a seca scale or measuring system.
EMR-validated wheelchair scale with handrail
Product Details
Net weight
83.8 lbs
38.0 kg
Product width
36.2 inch
920 mm
Product height
44.1 inch
1,120 mm
Product depth
45.3 inch
1,150 mm
Our Recommendation
Safe weighing – even when standing is difficult.
Body weight is the key factor in determining a patient's nutritional status. The wireless multifunction scale seca 676 obtains this parameter precisely and reliably.

Safety is ensured by the handrail that weak and elderly nursing home residents can hold for stability while being weighed. There is no effect on the measurement no matter how heavily the patient leans on the handrail. Alternatively, the patient can be weighed in a wheelchair or a nurse can step onto the scale with the patient and then deduct his/her weight with the TARE function.

Although the scale is large, the foldable handrail and transport castors make it easy to store upright on its side. Standard equipment for the scale includes the seca 360° wireless module which transmits measurements to the software seca analytics 115 installed on a PC, to be documented and monitored over time.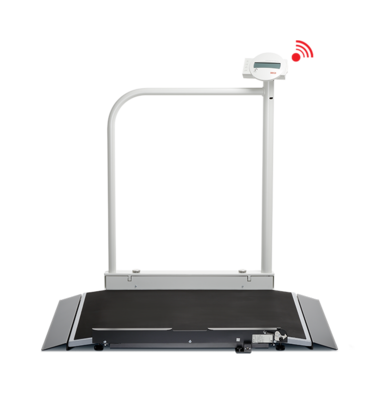 Medical PC software for diagnostic assistance
Product Details
Interfaces
For usage in combination with seca medical devices USB port 2.0 or serial interface ( RS-232)
Screen
1,024 x 768, High Color (16-bit), 32-bit (recommended)
Supported operating system
Windows (R) 10
Windows (R) 7 (SP1)
Windows (R) 8
Windows (R) 8.1
Windows (R) Server 2008
Windows (R) Server 2012
Windows (R) Server 2012 R2
Windows (R) Vista (SP1, SP2)
Windows Server 2008 R2
Processor
1.2 GHz or higher
Hard disk space
minimum 1 GB
Additional hardware
DVD drive
Our Recommendation
Simple and fast – all results captured in one step.
At the press of a key, the seca analytics 115 PC software receives wireless transmission of weight and height data and stores the results in patient files. All results of the body composition analysis made with the seca mBCA 514 are also captured.

With this data set, changes in weight and body composition can be tracked over time, for example, as part of cachexia monitoring.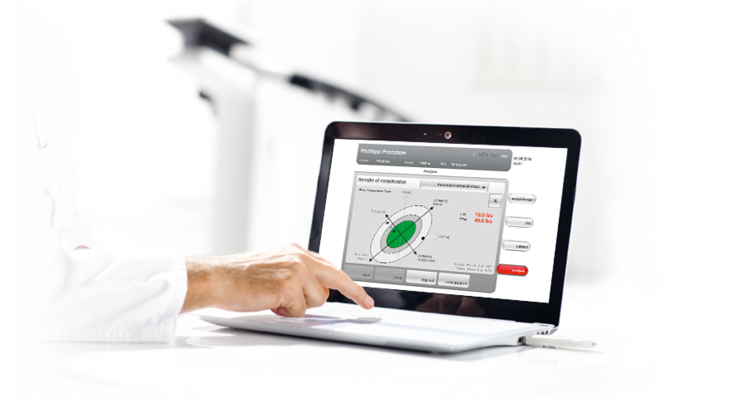 Medical Body Composition Analyzer for determining body composition while standing
Product Details
BIA measuring method
8-point Bioelectrical Impedance Analysis
BIA measuring frequency
1; 1.5; 2; 3; 5; 7.5; 10; 15; 20; 30; 50; 75; 100; 150; 200; 300; 500; 750; 1,000 kHz
BIA measurement segments
Right arm, left arm, right leg, left leg, right half of body, left half of body, torso
BIA measuring period
17 seconds
Our Recommendation
A body composition analyzer that delivers medically precise results.
With the help of the seca mBCA 514, body weight can be broken down with medical precision into fat mass, muscle mass, and body water. The Body Composition Chart (BCC) produced by the measurements provides an immediate assessment of constitution type, which helps to determine sarcopenia (degenerative loss of skeletal muscle mass), for example, quickly and easily. The Bioelectric Impedance Vector Analysis (BIVA) helps with the detection of cachexia, which can be monitored over the course of nutrition therapy. The standing aid simplifies the measuring procedure for patients and gives them a secure, repeatable stance for a reliable measurement.