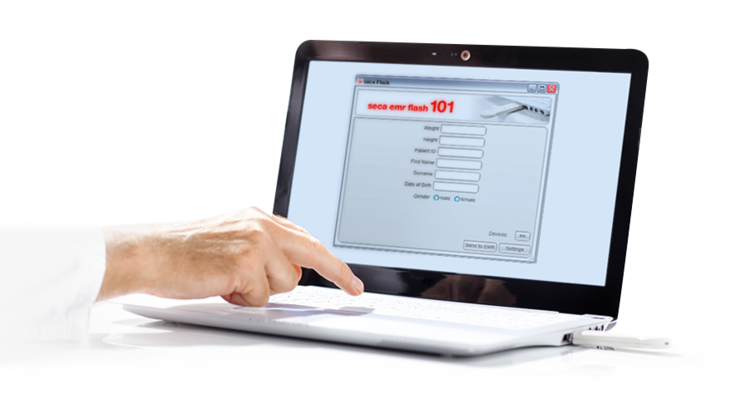 seca
emr flash 101
Product Number

101 0000 010
Free software to connect seca 360° wireless products to Electronic Medical Record (EMR) systems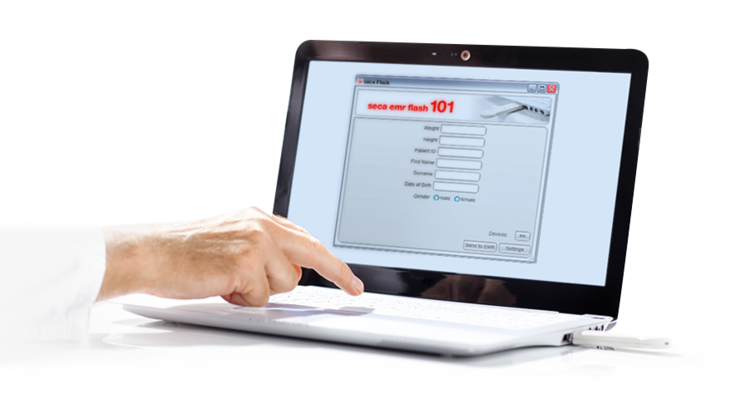 $
$ 98.00
$ 0.00
Plus delivery costsShipping Costs
Above $ 100 order value: ‎$ 0
Below $ 100‎ order value: ‎$ 5
Order today, ships within 24 hours!
Quick Overview
System Requirements
Supported operating system
Windows ® 8.1, Windows ® 8, Windows ® 7 (SP1), Windows ® Vista (SP1, SP2)
Processor
1.2 GHz or higher
Hard disk space
minimum 1 GB
Display
1024 x 768, High Color (16-bit), 32-bit (recommended)
Ports
USB port (2.0) or serial interface (RS232)
Description
One step ahead of the future: Direct EMR integration from seca.
Simple, efficient and free - without any additional expense, medical science can take a giant step forward. The intuitive software seca emr flash 101, which transmits measurements directly to an EMR system, is now available as a free download at www.seca.com. In just seconds your measurement data from seca 360° wireless measuring devices and scales is assigned to the right patient ID.
System Requirements
Supported operating system
Windows ® 8.1, Windows ® 8, Windows ® 7 (SP1), Windows ® Vista (SP1, SP2)
Processor
1.2 GHz or higher
Hard disk space
minimum 1 GB
Display
1024 x 768, High Color (16-bit), 32-bit (recommended)
Ports
USB port (2.0) or serial interface (RS232)
Accessories
System
System
As part of the seca 360° wireless product world, this product is system-compatible with the following seca 360° wireless products: