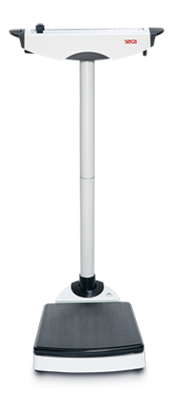 seca
710
Product Number

710 1121 008
Mechanical column scale with waist-level beam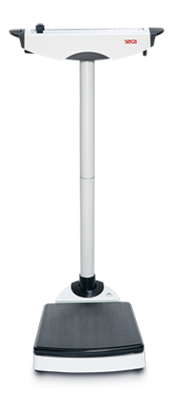 $
$ 595.36
Plus delivery costsShipping Costs
Above $ 100 order value: ‎$ 0
Below $ 100‎ order value: ‎$ 5
Order today, ships within 24 hours!
Quick Overview
Key-Technical Data
Dimensions (WxHxD)
19.8 x 40.2 x 20.5 inch
503 x 1,020 x 520 mm
Net Weight
34.6 lbs
15.7 kg
Description
Product Properties
High capacity of 420 lbs / 200 kg.
Determination of small fluctuations in weight thanks to fine graduation of 1/8 lbs / 50 g.
Generously sized platform with non-slip surface.
Tough and easy to operate.
Always providing precise results.
The robust steel construction and cast iron base make the seca 710 extremely sturdy. Heavy weight patients in particular benefit from the generous low-level platform and the practical transport castors permit convenient mobile use.
Key-Technical Data
Dimensions (WxHxD)
19.8 x 40.2 x 20.5 inch
503 x 1,020 x 520 mm
Net Weight
34.6 lbs
15.7 kg
Technical Data
Technical Data
Dimensions (WxHxD)
19.8 x 40.2 x 20.5 inch
503 x 1,020 x 520 mm
Dimensions platform (WxHxD)
13.8 x 3.1 x 13.6 inch
350 x 80 x 345 mm
Net Weight
34.6 lbs
15.7 kg
Functions and Properties
Transport castors
Extra rugged
Accessories