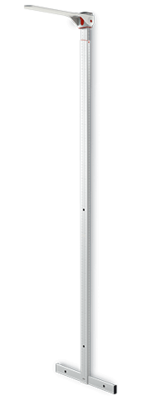 seca
222
Product Number

222 1714 008
Telescopic measuring rod with large measuring range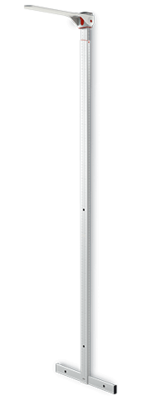 $
$ 249.00
Plus delivery costsShipping Costs
Above $ 100 order value: ‎$ 0
Below $ 100‎ order value: ‎$ 5
Order today, ships within 24 hours!
Quick Overview
Key-Technical Data
Product width
12.1 inch
308 mm
Product height
91.3 inch
2,320 mm
Product depth
11.3 inch
286 mm
Measuring range
6 - 230 cm
Description
Product Properties
Designed specifically for wall mounting
With side print for greater ease of reading
Extra wide head gauge
Includes heel positioner for ideal three-point measurement
Durable aluminum measuring rod
Abrasion-resistant scale due to high-quality screen printing
An excellent measure
Thanks to the seca quality tested in continuous load tests, the seca 222 pull-out measuring rod will still deliver the most precise results even after years of daily use. The high-quality finish of the aluminum profile ensures that handling is particularly smooth. The printed scale is abrasion-resistant and the large head positioner is interchangeable and can be folded away when not in use.
Key-Technical Data
Product width
12.1 inch
308 mm
Product height
91.3 inch
2,320 mm
Product depth
11.3 inch
286 mm
Measuring range
6 - 230 cm
Technical Data
Technical Data
Product width
12.1 inch
308 mm
Product height
91.3 inch
2,320 mm
Product depth
11.3 inch
286 mm
Folded width
1.5 inch
37 mm
Folded height
52.2 inch
1,325 mm
Folded depth
12.1 inch
308 mm
Measuring range
6 - 230 cm
Graduation measuring range
1 mm