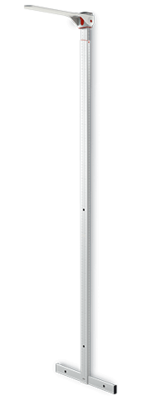 seca
222
Product Number

222 1714 008
Telescopic measuring rod with large measuring range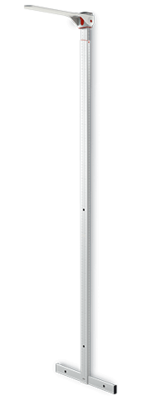 $
$ 221.00
Plus delivery costsShipping Costs
Above $ 100 order value: ‎$ 0
Below $ 100‎ order value: ‎$ 5
Order today, ships within 24 hours!
Quick Overview
Key-Technical Data
Measuring range
6 - 230 cm
Product width
12.1 inch
308 mm
Product height
91.3 inch
2,320 mm
Product depth
11.3 inch
286 mm
Description
Product Properties
Includes heel positioner for ideal three-point measurement
Durable aluminum measuring rod
The measure of medical quality.
Designed specifically for wall mounting, this measuring rod is aligned to work exactly to the millimeter from head to toe. Its broad measuring slide and heel positioner are professional prerequisites. The telescopic measuring rod ensures that the result can be easily read at eye level even for the tallest patient. When not in use, the measuring slide can be folded down for safety.
Key-Technical Data
Measuring range
6 - 230 cm
Product width
12.1 inch
308 mm
Product height
91.3 inch
2,320 mm
Product depth
11.3 inch
286 mm
Technical Data
Technical Data
Folded width
1.5 inch
37 mm
Measuring range
6 - 230 cm
Product width
12.1 inch
308 mm
Product height
91.3 inch
2,320 mm
Product depth
11.3 inch
286 mm
Graduation measuring range
1 mm
Folded depth
12.1 inch
308 mm
Folded height
52.2 inch
1,325 mm
Functions and Properties
Abrasion resistant dial
Fine, high-contrast printed dial
Heel positioner
Foldable head positioner
Easy to read
Stable aluminum construction
Adjustable head positioner
Wall mounting required
Accessories