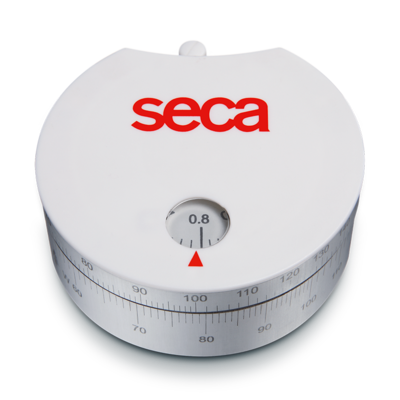 seca
203
Product Number

203 1817 009
Ergonomic circumference measuring tape with extra Waist- To-Hip-Ratio calculator (WHR)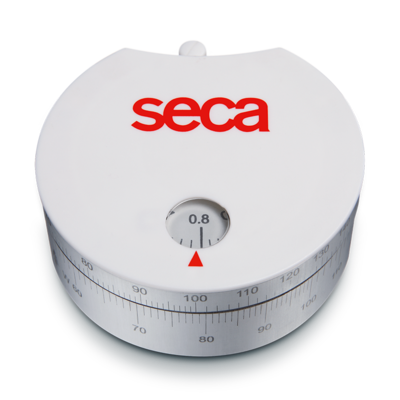 $
$ 43.00
Plus delivery costsShipping Costs
Above $ 100 order value: ‎$ 0
Below $ 100‎ order value: ‎$ 5
Order today, ships within 24 hours!
Quick Overview
Key-Technical Data
Measuring range
0 - 80 inch
Product width
2.8 inch
70 mm
Product height
1.1 inch
28 mm
Product depth
2.6 inch
66 mm
Description
Product Properties
Retractable measuring tape for precise body measurements
WHR calculator for quick determination of body fat distribution
WHR scale of metal for long life
Das Messband seca 203 zur Messung des Körperumfangs verfügt über eine hochwertige Skala aus Metall, mit der der Waist-To-Hip-Ratio (WHR) gemessen werden kann. Der WHR ist eine indirekte Methode zur Bestimmung der Menge des Bauchfettgewebes. Er gibt Aufschluss über die Verteilung des Fettdepots und ist eine wertvolle Hilfe bei der Diagnose.
The measuring tape seca 203 for determination of body circumference has a high-quality scale of metal used to obtain the Waist-To-Hip-Ratio (WHR). The WHR is an indirect method of determining the amount of abdominal fat tissue. The ratio allows conclusions to be drawn about the distribution of fat stores and thus contributes to a diagnosis.
Key-Technical Data
Measuring range
0 - 80 inch
Product width
2.8 inch
70 mm
Product height
1.1 inch
28 mm
Product depth
2.6 inch
66 mm
Technical Data
Technical Data
Measuring range
0 - 80 inch
Product width
2.8 inch
70 mm
Product height
1.1 inch
28 mm
Product depth
2.6 inch
66 mm
Graduation measuring range
1/8 inch
Functions and Properties
Abrasion resistant dial
Mobile use
WHR calculator