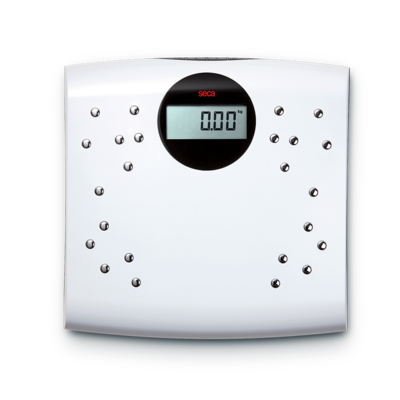 seca
804
Product Number

804 1314 009
The ability to shine, without dazzling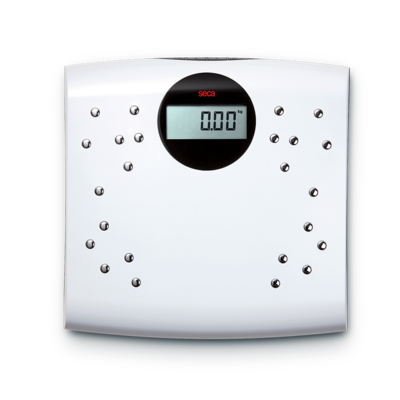 $
$ 77.00
Plus delivery costsShipping Costs
Above $ 100 order value: ‎$ 0
Below $ 100‎ order value: ‎$ 5
Order today, ships within 24 hours!
Quick Overview
Key-Technical Data
kg/lbs/sts switch-over
true
Product width
12.4 inch
315 mm
Product height
1.7 inch
44 mm
Product depth
11.8 inch
300 mm
Description
Product Properties
24 electrodes. For analysis of body fat and body water.
Automatic user recognition. For fast measuring results.
Four memories. For practical multi-person use.
BMI function to determine nutritional status.
More than 175 years of experience. For maximum precision.
From the global market leader for medical weighing
and measuring.
Body fat and body water analysis with new brilliance.
Take a look at the elegantly chromed electrodes. They are arranged to guarantee uninterrupted skin contact during the measuring of body fat and body water.
Key-Technical Data
kg/lbs/sts switch-over
true
Product width
12.4 inch
315 mm
Product height
1.7 inch
44 mm
Product depth
11.8 inch
300 mm
Technical Data
Technical Data
kg/lbs/sts switch-over
true
Product width
12.4 inch
315 mm
Product height
1.7 inch
44 mm
Product depth
11.8 inch
300 mm
Batteries, quantity and type
4 X AAA
Functions and Properties
Auto-HOLD
Automatic switch-off
Automatic user recognition
Body Fat / Body Water Measurement
BMI
User memory
Tap-on automatic switch-on