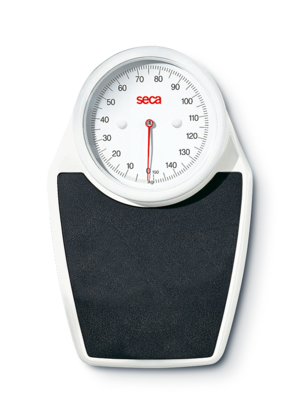 seca
762
Product Number

762 1319 004
Mechanical scale with large dial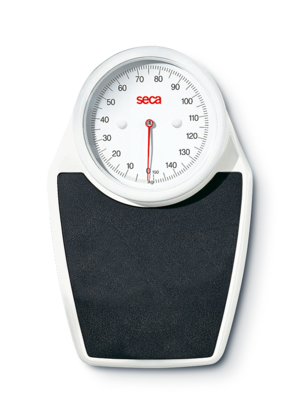 $
$ 143.00
Plus delivery costsShipping Costs
Above $ 100 order value: ‎$ 0
Below $ 100‎ order value: ‎$ 5
Order today, ships within 24 hours!
Quick Overview
Key-Technical Data
Product width
12.0 inch
305 mm
Product height
4.7 inch
120 mm
Product depth
18.5 inch
470 mm
Description
Product Properties
Timeless design classic with large, easy-to-read circular scale
Corrosion resistant inside and outside: Moisture is not a problem
Robust, powder-coated steel housing provides an attractive and longlasting finish
Clip fixation system for easy rubber-mat exchange
Ready for use without electrical connection or battery
A weighing experience that no digital scale can offer
Classic highlight in weighing technology.
The precise, classic design has a large clear and well-defined dial with a graduation of 1 lbs. With a large, low-level, non-slip platform and scratch resistant finish, it is easy for the patient to access and weigh.
The seca 762 is optionally available in a kg version.
Key-Technical Data
Product width
12.0 inch
305 mm
Product height
4.7 inch
120 mm
Product depth
18.5 inch
470 mm
Technical Data
Technical Data
Platform width
10.2 inch
260 mm
Platform height
2.8 inch
70 mm
Platform depth
10.4 inch
265 mm
Product width
12.0 inch
305 mm
Product height
4.7 inch
120 mm
Product depth
18.5 inch
470 mm
Functions and Properties
Extra rugged
Reset-to-zero function