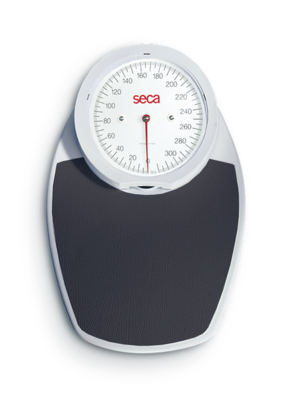 seca
750
Product Number

750 1119 008
Mechanical scale with robust steel housing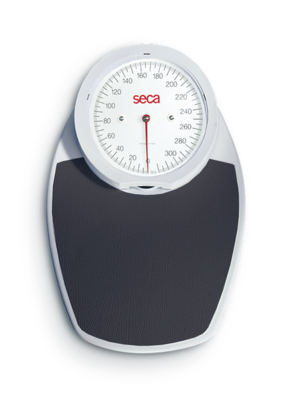 $
$ 109.00
Plus delivery costsShipping Costs
Above $ 100 order value: ‎$ 0
Below $ 100‎ order value: ‎$ 5
Order today, ships within 24 hours!
Quick Overview
Key-Technical Data
Product width
12.5 inch
317 mm
Product height
4.6 inch
117 mm
Product depth
18.8 inch
477 mm
Description
Product Properties
Classic design with high-quality mechanical operation
Large, easy-to-read circular scale
Corrosion resistant inside and outside: Moisture is not a problem
Anti-slip support for a secure position
Tested medical device quality
Rugged housing made of steel with powder-coated lacquer
Independent of batteries or power
Classic, compact and robust
The seca 750 is a mechanical circular display scale that is particularly robust and durable thanks to its powder-coated steel frame. It does not require mains power or batteries, is space-saving, reliable and moisture-resistant.
Key-Technical Data
Product width
12.5 inch
317 mm
Product height
4.6 inch
117 mm
Product depth
18.8 inch
477 mm
Technical Data
Technical Data
Product width
12.5 inch
317 mm
Product height
4.6 inch
117 mm
Product depth
18.8 inch
477 mm
Platform width
11.4 inch
290 mm
Platform height
2.8 inch
70 mm
Platform depth
11.4 inch
290 mm