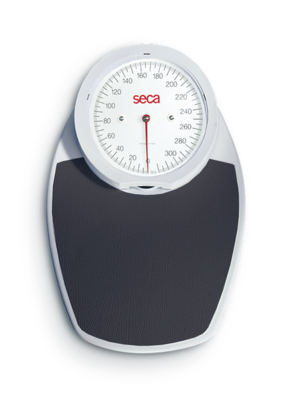 seca
750
Product Number

750 1119 008
Robust mechanical floor scale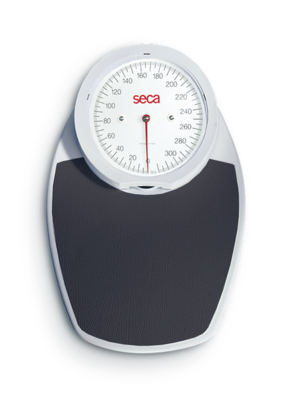 $
$ 99.00
Plus delivery costsShipping Costs
Above $ 100 order value: ‎$ 0
Below $ 100‎ order value: ‎$ 5
Order today, ships within 24 hours!
Quick Overview
Key-Technical Data
Product width
12.5 inch
317 mm
Product height
4.6 inch
117 mm
Product depth
18.8 inch
477 mm
Description
Product Properties
Classic design with high-quality mechanical operation
Large, easy-to-read circular scale
Rugged housing made of steel with powder-coated lacquer
With zero point adjustment
Robust construction
Stable platform
Mechanical flat scale with robust, powder coated steel casing.
Pretty and stable: with a pure, light design this scale will make a great impression in any facility. A stable, powder-coated steel casing, a circular display and an easy-to-clean tread area of imitation leather – what more does one need for comfortable weighing?
The seca 750 is available in three versions: kilograms, pounds and kilograms/pounds.
Key-Technical Data
Product width
12.5 inch
317 mm
Product height
4.6 inch
117 mm
Product depth
18.8 inch
477 mm
Technical Data
Technical Data
Platform width
11.4 inch
290 mm
Platform height
2.8 inch
70 mm
Platform depth
11.4 inch
290 mm
Product width
12.5 inch
317 mm
Product height
4.6 inch
117 mm
Product depth
18.8 inch
477 mm
Functions and Properties
Extra rugged
Reset-to-zero function