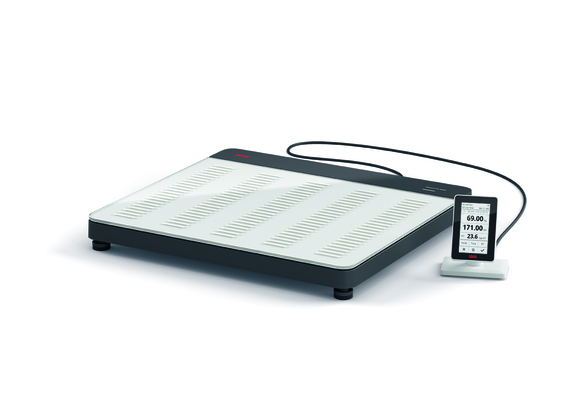 seca
650
Product Number

650 1321 009
EMR-validated flat scale with ID-Display™ and stable glass platform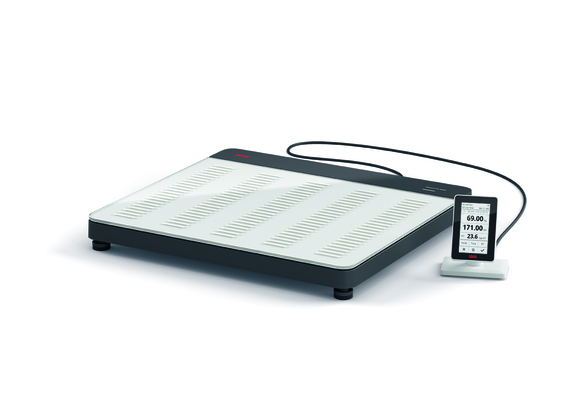 $
$ 1,539.00
Plus delivery costsShipping Costs
Above $ 100 order value: ‎$ 0
Below $ 100‎ order value: ‎$ 5
Order today, ships within 24 hours!
Quick Overview
Key-Technical Data
Net weight
30.8 lbs
14.0 kg
Product width
23.6 inch
600 mm
Product height
2.8 inch
70 mm
Product depth
22.6 inch
574 mm
Description
Product Properties
Display shows names or IDs of users and patients for enhanced safety
Maximum flexibility in display positioning with universal mount for tabletop or wall mounting
Large platform made of tested seca Bearclaw Glass® for absolute breakage resistance and perfect hygiene
Glass surface is easy to clean and disinfect (more hygienic than plastic)
Adjustable damping for fast and precise weighing
EMR-validated: transmit measured data directly to an electronic medical record system or printer
The flat scales for the digital patient file
The seca Scale-up Line has introduced the first flat scales specially developed for connecting to the digital patient record (EMR). The ID-Display enables you to identify your patients during the weighing process and prevents any risk of mix-up. The large, non-slip, and particularly hygienic glass platform made of specially developed and completely break-resistant seca Bearclaw Glass® provides additional safety.
Key-Technical Data
Net weight
30.8 lbs
14.0 kg
Product width
23.6 inch
600 mm
Product height
2.8 inch
70 mm
Product depth
22.6 inch
574 mm
Technical Data
Technical Data
Power supply
Power adapter
Net weight
30.8 lbs
14.0 kg
Interfaces
Ethernet
USB for barcode scanner
Wi-Fi
Product width
23.6 inch
600 mm
Product height
2.8 inch
70 mm
Product depth
22.6 inch
574 mm
Platform width
23.6 inch
600 mm
Platform height
2.8 inch
70 mm
Platform depth
18.4 inch
467 mm
Functions and Properties
Display of user and patient name or ID
Display date of birth patient
TARE
Pre-TARE
HOLD
Auto-HOLD
CLEAR
Auto-CLEAR
RESET
lbs/kg switch-over
lbs/kg switch-over lock
Adjustable damping
BMI
BSA (Body surface area)
Mother+child function
Standby mode
Wi-Fi
Ethernet
Confirm button
Acoustic signals can be activated
Backlighting