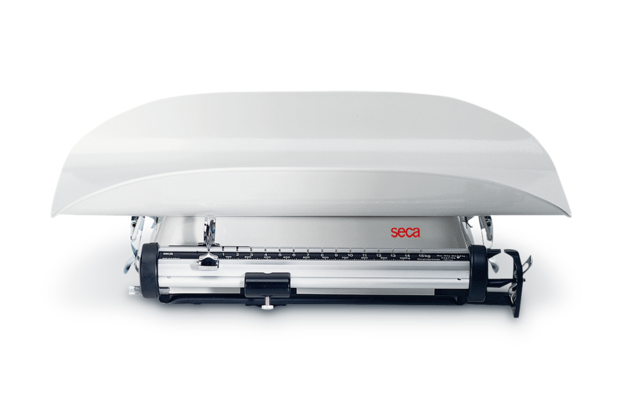 seca
725
Product Number

725 1021 004
Mechanical baby scale with sliding weights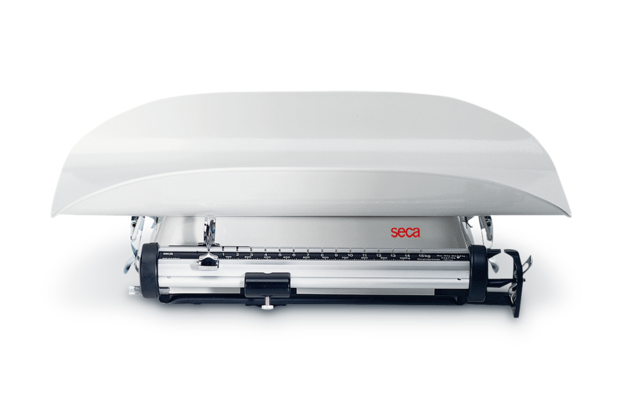 $
$ 395.00
Plus delivery costsShipping Costs
Above $ 100 order value: ‎$ 0
Below $ 100‎ order value: ‎$ 5
Order today, ships within 24 hours!
Quick Overview
Key-Technical Data
Product width
21.7 inch
550 mm
Product height
7.1 inch
180 mm
Product depth
11.4 inch
290 mm
Description
Product Properties
Classic construction with high-quality precision mechanics
Same level of accuracy as a digital baby scale
Corrosion resistant inside and outside: Moisture is not a problem
Removable weighing tray is easy to clean and perfect for mobile use
Additional sliding weight for the deduction of the tare weight of cloths, etc.
Depending on the model, with level and levelling feet
High-quality and extremely precise mechanical baby scales
The seca 725 is a high-quality mechanical baby scale and thus a specialist for difficult places of use with unfavorable climatic conditions or unsafe care conditions. Independent of batteries or power supply, the seca 725 delivers exactly as precise results as a digital baby scale, and with its tare weight function, it even offers the option of deducting the tare weight of a towel. This makes weighing more pleasant for the baby and keeps the results precise.
Key-Technical Data
Product width
21.7 inch
550 mm
Product height
7.1 inch
180 mm
Product depth
11.4 inch
290 mm
Technical Data
Technical Data
Product width
21.7 inch
550 mm
Product height
7.1 inch
180 mm
Product depth
11.4 inch
290 mm
Tray width
21.7 inch
550 mm
Tray height
4.3 inch
110 mm
Tray depth
10.6 inch
270 mm
Accessories