Strokes are the third leading cause of deaths and they are generated by a sudden disruption of blood circulation in the brain. They are often accompanied by dizziness, paralysis, vision and speech disorders. The consequences are very serious and can sometimes lead to permanent disabilities or death.
Typically men are 70 years old and women are 75 years old when a stroke occurs. The probability of becoming ill increases with age, weight and the related problems such as high blood pressure, lipometabolic disorders, diabetes mellitus and arteriosclerosis. Yet, prevention is possible by administering regular weight checks with seca scales since they can fulfill any weighing requirements for patients standing, sitting or lying down.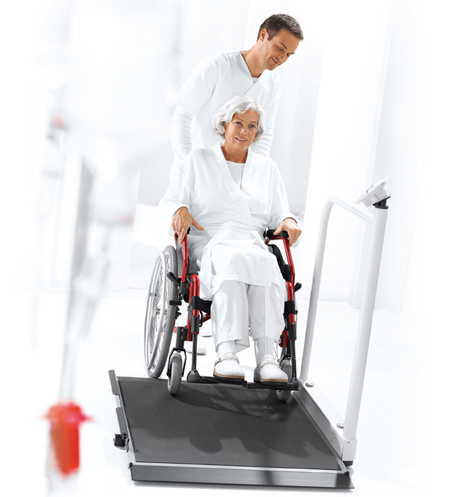 In 89% of all cases, a stroke can be diagnosed by the average person.
Here is how to recognize a stroke.
A simple test is the Cincinnati Prehospital Stroke Scale (CPSS):
Ask the person to smile. If paralysis exists, one side of the face will droop.
Ask the person to repeat a simple phrase such as "I do not need any help." Speech should not be slurred.
Ask the person to stretch out his/her arms with the palms facing up. If paralysis exists, one arm cannot be raised and the arm will fall or drift, especially if the person's eyes are closed.