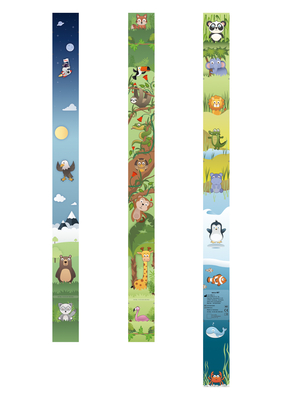 seca
487
Product Number

487 0045 009
Animal sticker for seca ultrasonic measuring stations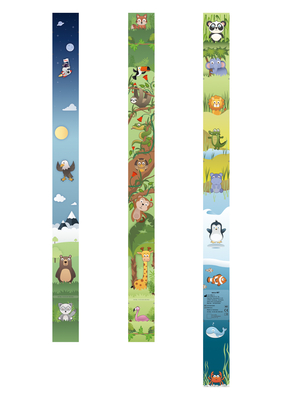 $
$ 55.00
Plus delivery costsShipping Costs
Above $ 100 order value: ‎$ 0
Below $ 100‎ order value: ‎$ 5
Order today, ships within 24 hours!
Quick Overview
Key-Technical Data
Product width
2.4 inch
60 mm
Product height
92.4 inch
2,346 mm
Product depth
0.0 inch
1 mm
Description
Product Properties
Colourful animals to make measuring stations more child-friendly
Animal figures at eye-level help obtain a correct head position for height measurement
High quality: sticker stays colorful for a long time
Approved medical device: Robust and resistant to disinfectants
Self-adhesive for easy application
Suitable for the seca 286 ultrasonic measuring station and seca Scale-up Line
For quick and precise measuring and weighing in pediatrics
Your seca measuring station will immediately become more child -friendly, and the weighing and measuring of young patients will be quick and easy, without the need to "talk them into it" as much. A different animal is affixed at eye level depending on the height of the child. Measurement can be taken while they focus on the raccoons, lions and co. Child's head will be quickly positioned for precise height measurement.
Key-Technical Data
Product width
2.4 inch
60 mm
Product height
92.4 inch
2,346 mm
Product depth
0.0 inch
1 mm