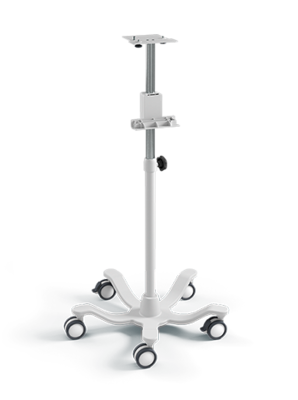 seca
4750535
Product Number

475 0535 009
Mobile stand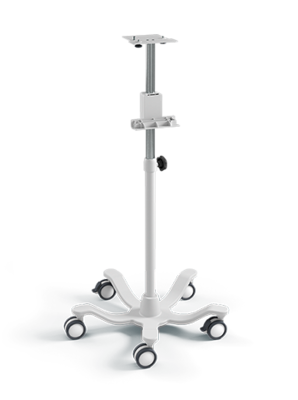 $
$ 439.00
Plus delivery costsShipping Costs
Above $ 100 order value: ‎$ 0
Below $ 100‎ order value: ‎$ 5
Order today, ships within 24 hours!
Quick Overview
Key-Technical Data
Net weight
29.1 lbs
13.2 kg
Product width
23.6 inch
600 mm
Product depth
23.6 inch
600 mm
Product height from – to
695 - 1,185 mm
27.4 - 46.6 inch
Description
Product Properties
Mobile, practical, adjustable height
Quick assembly
Safe rolling function
Extra holder for Smart Bucket
Mobile work has never been easier
Mobile. Practical. Adjustable height. The rolling stand is perfectly coordinated to the seca mVSA. The seca mVSA can be mounted on the high-quality rolling stand with just two screws in just a few seconds. The five rollers move in all directions so the stand can be steered easily and safely. The stand also contains a holder for the Smart Bucket in which sphygmomanometer cuffs and probe covers can be stored and which has a holder for the thermometer and SpO₂ sensors.
Key-Technical Data
Net weight
29.1 lbs
13.2 kg
Product width
23.6 inch
600 mm
Product depth
23.6 inch
600 mm
Product height from – to
695 - 1,185 mm
27.4 - 46.6 inch