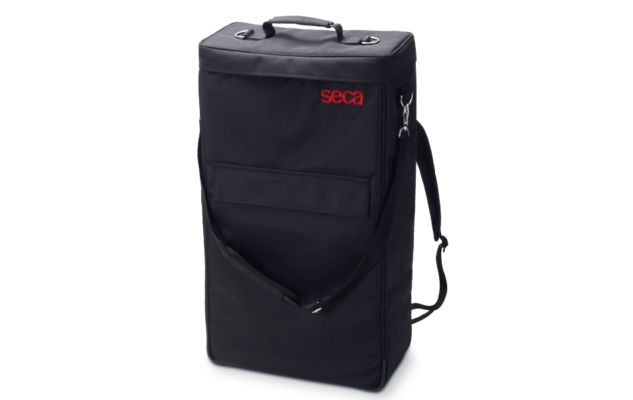 seca
409
Product Number

409 0000 009
Large backpack for portable seca measuring and weighing solutions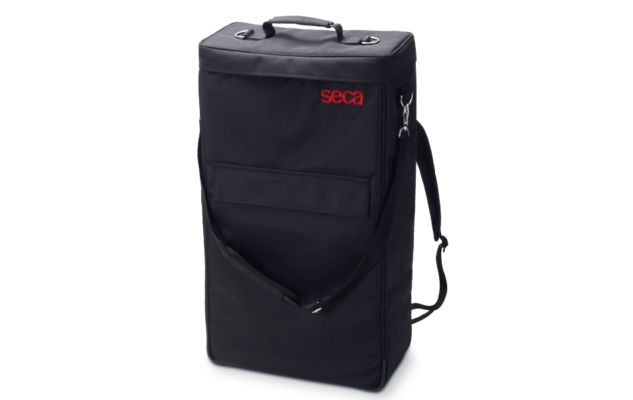 $
$ 109.00
Plus delivery costsShipping Costs
Above $ 100 order value: ‎$ 0
Below $ 100‎ order value: ‎$ 5
Order today, ships within 24 hours!
Quick Overview
Key-Technical Data
Product width
14.6 inch
370 mm
Product height
24.8 inch
630 mm
Product depth
5.5 inch
140 mm
Description
Product Properties
Versatile. Suitable for seca baby scales, flat scales or other measuring systems, e.g. measuring boards
Versatile. Use the seca 409 as bag or backpack for safe and easy transport
Comfortable. Transport made easy by two strong handles, safety belt and padded straps
High-quality. Made of durable material – waterproof and dustproof
Backpack for varied use.
The high-quality backpack seca 409 can hold the complete measuring station made up of stadiometer seca 217, adapter seca 437 and either flat scales seca 869, seca 874, and seca 876. All parts can be safely stored in the customized separate compartments. Since the bag's material is durable and water-resistant, the backpack is especially suitable for mobile use.
Key-Technical Data
Product width
14.6 inch
370 mm
Product height
24.8 inch
630 mm
Product depth
5.5 inch
140 mm