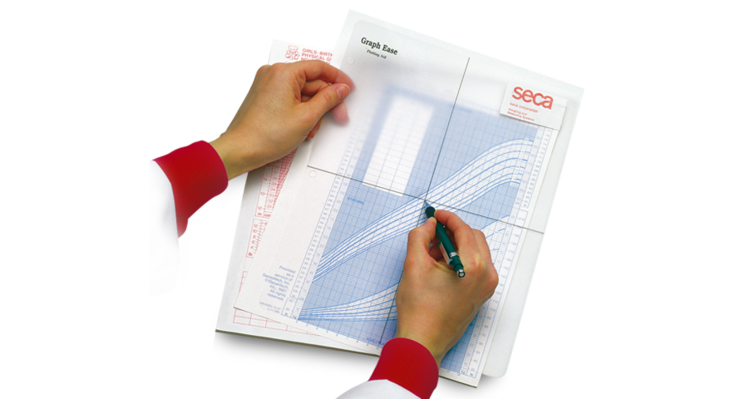 seca
404
Product Number

U0000000404
A convenient plotting aid for growth and weight percentile charts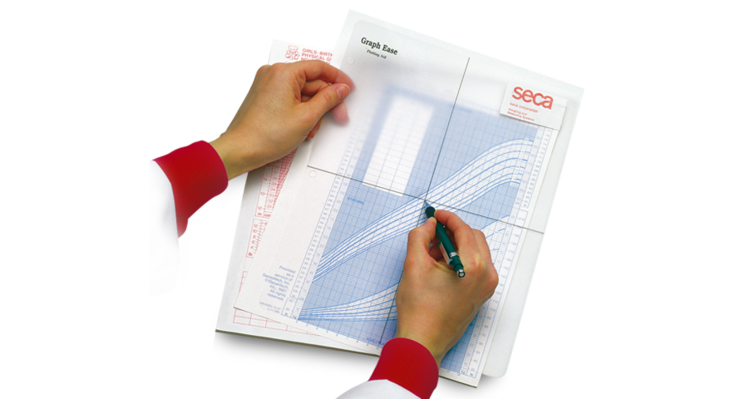 $
$ 77.16
Plus delivery costsShipping Costs
Above $ 100 order value: ‎$ 0
Below $ 100‎ order value: ‎$ 5
Order today, ships within 24 hours!
Quick Overview
Key-Technical Data
Dimensions (WxHxD)
8.5 x 11.0 x 1.0 inch
215 x 280 x 25 mm
Description
Product Properties
It's simple. Line-up the vertical and horizontal lines on your growth chart and mark the point through a convenient hole at the line intersection.
Growth charts.
The sheet has a size of 8.5 x 11.0x1.0 inch with rounded corners and 3-hole punch. The package includes 25 sheets per pack.
Key-Technical Data
Dimensions (WxHxD)
8.5 x 11.0 x 1.0 inch
215 x 280 x 25 mm