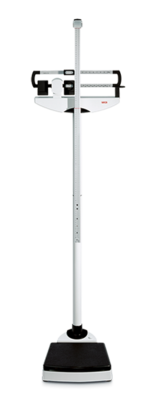 seca
700
Product Number

700 1021 998
Mechanical column scale with eye-level beam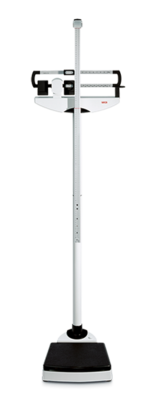 $
$ 213.18
Plus delivery costsShipping Costs
Above $ 100 order value: ‎$ 0
Below $ 100‎ order value: ‎$ 5
Order today, ships within 24 hours!
Quick Overview
Key-Technical Data
Dimensions (WxHxD)
20.5 x 61.3 x 20.5 inch
520 x 1,556 x 520 mm
Net Weight
35.7 lbs
16.2 kg
Description
Product Properties
Increased capacity of 220 kg, ideal for heavyweight patients.
Large, low-level platform.
Simple to operate and easy to read due to eye-level display.
Sturdy construction with cast-iron base.
Transport castors for mobile use.
Precision and quality with character.
The slip resistant cast iron base and anti-tip column design also allows patients to be safely measured and weighed. The scale is printed on both sides, allowing both patient and nurse to read the weight.
The seca 700 is also available in 5 other versions: lbs only with no stadiometer, lbs only with a stadiometer and handle, lbs only with stadiometer, lbs/kg with no stadiometer, and lbs/kg with stadiometer.
Key-Technical Data
Dimensions (WxHxD)
20.5 x 61.3 x 20.5 inch
520 x 1,556 x 520 mm
Net Weight
35.7 lbs
16.2 kg
Technical Data
Technical Data
Measuring range measuring rod
24 - 78 inch
60 - 200 cm
Graduation measuring rod
1/8 inch
1 mm
Dimensions (WxHxD)
20.5 x 61.3 x 20.5 inch
520 x 1,556 x 520 mm
Dimensions platform (WxHxD)
13.2 x 3.1 x 13.6 inch
335 x 80 x 345 mm
Dimensions including measuring rod (WxHxD)
26.3 x 6.7 x 13.4 inch
667 x 170 x 341 mm
Net Weight
35.7 lbs
16.2 kg
Functions and Properties
Reset-to-zero function
Transport castors
Extra rugged