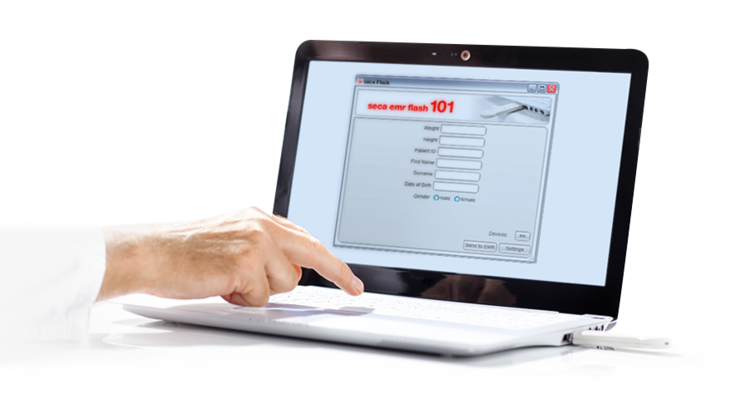 seca emr flash 101
Product Number 101 0000 010
Free software to connect emr ready products to Electronic Medical Record (EMR) systems
Further details

$

$ 0.00*

$ 98.00*

Plus delivery costs
Product Properties
Personalized patient printout. Eases the workload of physicians and nursing staff.
Simple process. Easy for all staff members to use.
Quick results. With the press of a key in less than one minute.
Unique system solution. Gives you the decisive advantage in medical practice management.
One step ahead of the future: Direct EMR integration from seca.
Simple, efficient and free - without any additional expense, medical science can take a giant step forward. The intuitive software seca emr flash 101, which transmits measurements directly to an EMR system, is now available as a free download at www.seca.com. In just seconds your measurement data from emr ready measuring devices and scales is assigned to the right patient ID.