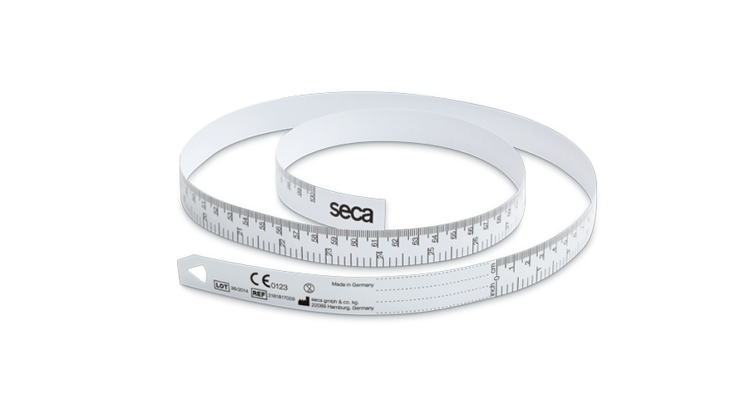 seca 218
Product Number 218 1817 059
Disposable measuring tape in practical wall dispenser
Further details

$

from

$ 99.00*

Plus delivery costs
Product Properties
Hygienic disposable measuring tape made of sturdy material to prevent cross infection.
Uncomplicated removal of measuring tape for immediate use.
Always at your fingertips thanks to the exclusive wall dispenser that can be installed anywhere.
Extra space to write down name, height, weight and date.
The measuring tape for everyday use.
The environmentally friendly and high-quality disposable measuring tapes simplify your hectic routine work. They can be individually removed from the practical wall dispenser for hygienic use. The wall dispenser is space-saving as well as easy to install and refill.
Technical Data
Options: 500 pieces, dispenser incl., cm/inch
Net weight: 0.01 lbs / 0.00 kg
Measuring range: 0 - 100 cm / 0 - 36 inch
Product width: 0.8 inch / 20 mm
Product height: 0.0 inch / 0 mm
Product depth: 47.2 inch / 1,200 mm
Graduation measuring range: 1 mm / 1/8 inch
Functions and Properties
Fine, high-contrast printed dial
Mobile use
Wall mounting required
Scope of Delivery
500 measuring tapes
Dispenser