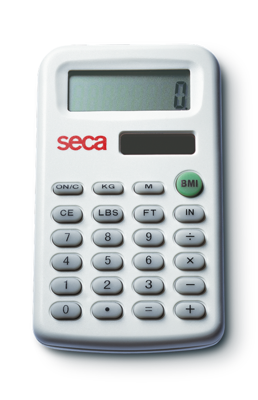 seca 491
Product Number

491 0000 009
BMI calculator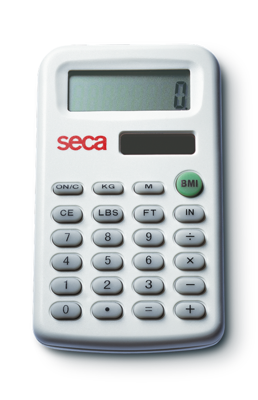 $
$ 53.42
Plus delivery costsShipping Costs
Above $ 100 order value: ‎$ 0
Below $ 100‎ order value: ‎$ 5
Order today, ships within 24 hours!
Quick Overview
Key-Technical Data
Dimensions (WxHxD)
2.2 x 0.3 x 3.9 inch
57 x 8 x 99 mm
Net Weight
0.10 lbs
0.05 kg
Description
Product Properties
Body mass index (BMI) is a measure of body fat based on height and weight.
The handheld BMI calculator seca 491 make is easy and convenient to calculate a patients BMI at the press of a button.
BMI calculator.
Obesity is considered to be the fastest growing health risk in the world. It is therefore all the more important to determine the exact nutritional condition of a patient with the Body Mass Index (BMI) – one of the few internationally acknowledged values when it is a question of obtaining a meaningful weight height ratio. With our battery and solar-operated BMI calculator seca 491, every doctor, nurse and caregiver can determine the BMI simply and quickly in a few steps.
Key-Technical Data
Dimensions (WxHxD)
2.2 x 0.3 x 3.9 inch
57 x 8 x 99 mm
Net Weight
0.10 lbs
0.05 kg