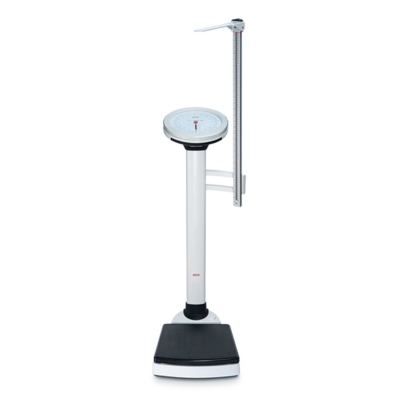 seca
224
Product Number

224 1814 009
Side-mounted telescopic measuring rod for seca column scales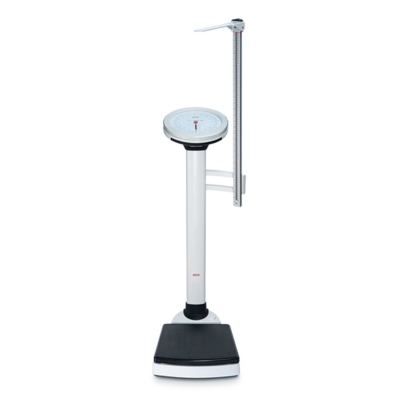 $
$ 233.49
Plus delivery costsShipping Costs
Above $ 100 order value: ‎$ 0
Below $ 100‎ order value: ‎$ 5
Order today, ships within 24 hours!
Quick Overview
Key-Technical Data
Measuring range measuring rod
24 - 78 inch
60 - 200 cm
Graduation measuring rod
1/8 inch
1 mm
Dimensions (WxHxD)
2.2 x 58.3 x 11.3 inch
55 x 1,480 x 286 mm
Dimensions spacer (WxHxD)
10.2 x 3.5 x 2.0 inch
260 x 90 x 50 mm
Description
Product Properties
Measurements are easy to read, thanks to the color-coded markings on the side of the rod.
The rod is made of durable aluminum.
Scratch-resistant scale made with a high-quality screen printing process.
Side-mounted telescopic measuring rod for seca column scales.
This telescopic measuring rod can be mounted on various seca column scales. Its side mounting position allows the measuring device to always be positioned centrally above the head, thus enabling trouble-free measurement.
Key-Technical Data
Measuring range measuring rod
24 - 78 inch
60 - 200 cm
Graduation measuring rod
1/8 inch
1 mm
Dimensions (WxHxD)
2.2 x 58.3 x 11.3 inch
55 x 1,480 x 286 mm
Dimensions spacer (WxHxD)
10.2 x 3.5 x 2.0 inch
260 x 90 x 50 mm